BECOME A FILINGBOX PARTNER
The FilingBox Partner Program consists of four plans: 
Retail Partner, Appliance Partner, IDC Partner, Cloud MSP Partner
Apply now to become a FilingBox Partner & enjoy a variety of benefits.
FilingBox offers four partner programs:
1. Retail Partner
Retail partners are partners who purchase Team and SMB hardware devices and then resell the devices within their geographic area. (Retailer with customer support)
2. Appliance Partner
Appliance partners are partners who install Team and SMB licenses on their own hardware devices and then sell the appliance devices within their geographic region. (HW manufacturers with customer support and Linux engineers)
3. IDC Partner
An IDC partner is a partner that owns IDC facilities and provides FilingBox Team and SMB cloud services in the region. (IDC capable of K8s service operation, customer support, billing, etc.)
4. Cloud MSP Partner
A cloud MSP partner is a partner that has MSP capabilities in Amazon AWS and MS Azure and provides FilingBox Team and SMB Cloud BYOL licenses to its customers. (MSP with cloud engineer)
By becoming a FilingBox partner, you will receive our full educational training package, partner sales website, and knowledge-base access. Once you register your sales deal on the partner website, you'll receive upfront product discounts and sales tips. Besides that, your company can provide a demo license to your potential customers, free of charge.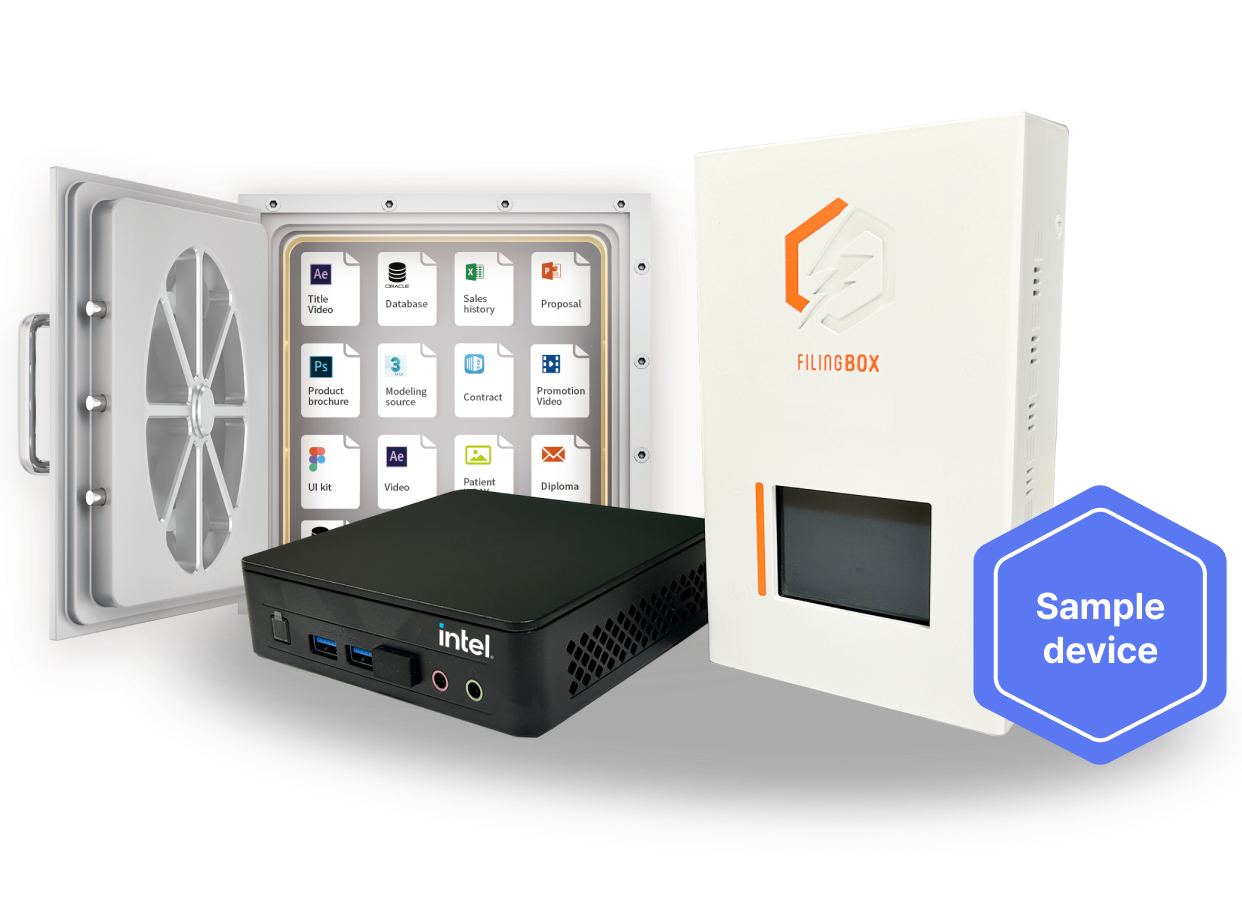 Want To Be
A TEAM Retail Partner?
If you want to buy a sample device to be a retail partner, click the BUY SAMPLE DEVICE button below.